Age-related complications of iron overload in NTDT syndromes [Infographic]
Thalassemia, one of the world's most common genetic diseases, affects red blood cell production, causing anemia. One group of thalassemias is called non-transfusion-dependent thalassemia (NTDT) syndromes, which predominantly affect people of South and Southeast Asian, Mediterranean or Middle Eastern origin. People who have NTDT are not symptomatic at birth, but symptoms begin to appear as early as age 10 and become increasingly common as people reach their 20s and 30s. Diagnosis of the disease can be confirmed with blood tests and genetic testing. Patients with NTDT can suffer debilitating health complications due to the accumulation of excess iron in the gut. Below are some of the most common complications of chronic iron overload in people with NTDT syndromes.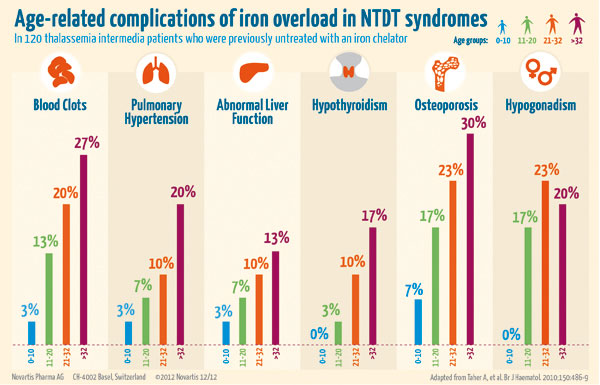 Yellow Pages
Find local listings of businesses and services near you. Get driving directions, reviews and ratings, phone numbers, addresses and more.
Financial Advice from Jim Cramer